Visit us in Richmond
Call our FREE Adviceline on 0808 278 7900, Monday to Friday 9.00 am – 4.30 pm (except bank holidays). Please bear with us if you don't get through straight away.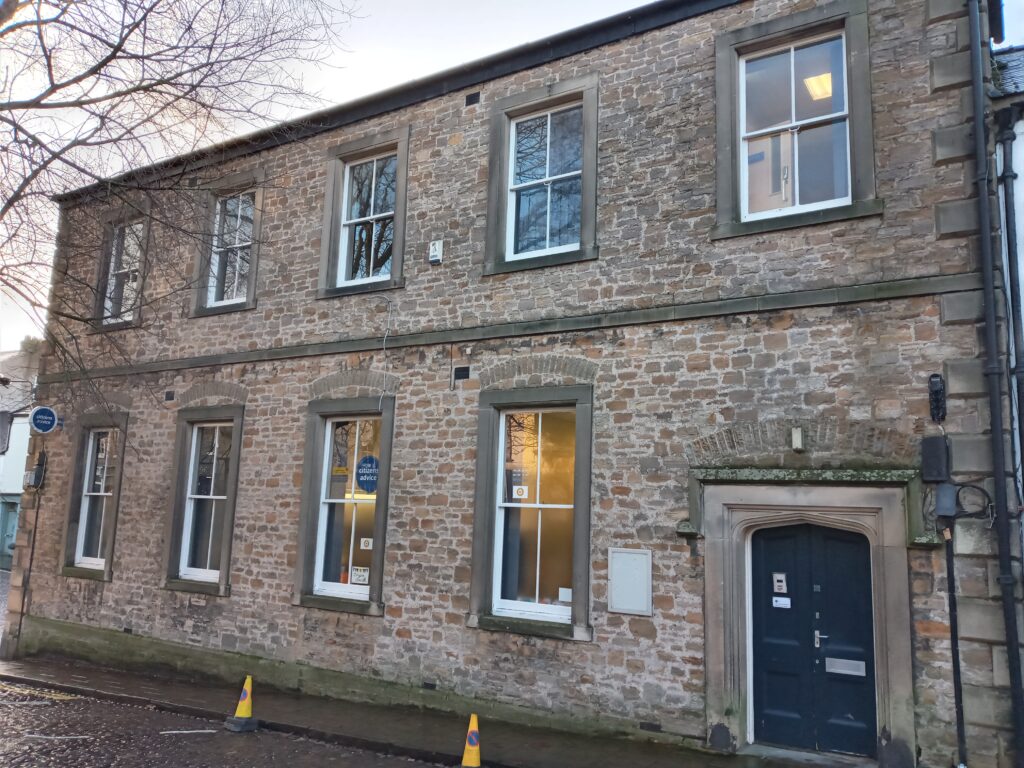 Open for drop in advice
Tuesday: 9.30 am – 12.30 pm
Friday: 9.30 am – 12.30 pm
Please use our Adviceline and online services if you are able to and help us keep face-to-face sessions for those who need them most.
Please note: drop in sessions do not run on bank holidays. 
How to find us
23 Newbiggin
Richmond
DL10 4DX
Admin line: 01748 823862
Please note this number is not for advice
Access details
Wheelchair accessible
Wheelchair access – interview room
Wheelchair – toilet
Induction loop
Staff room
Office
Outreach locations
Catterick Garrison, Tesco
Richmondshire Walk
Catterick Garrison
DL9 3EN
Monthly visits
Fourth Friday of each month: 10.00 am – 12.00 pm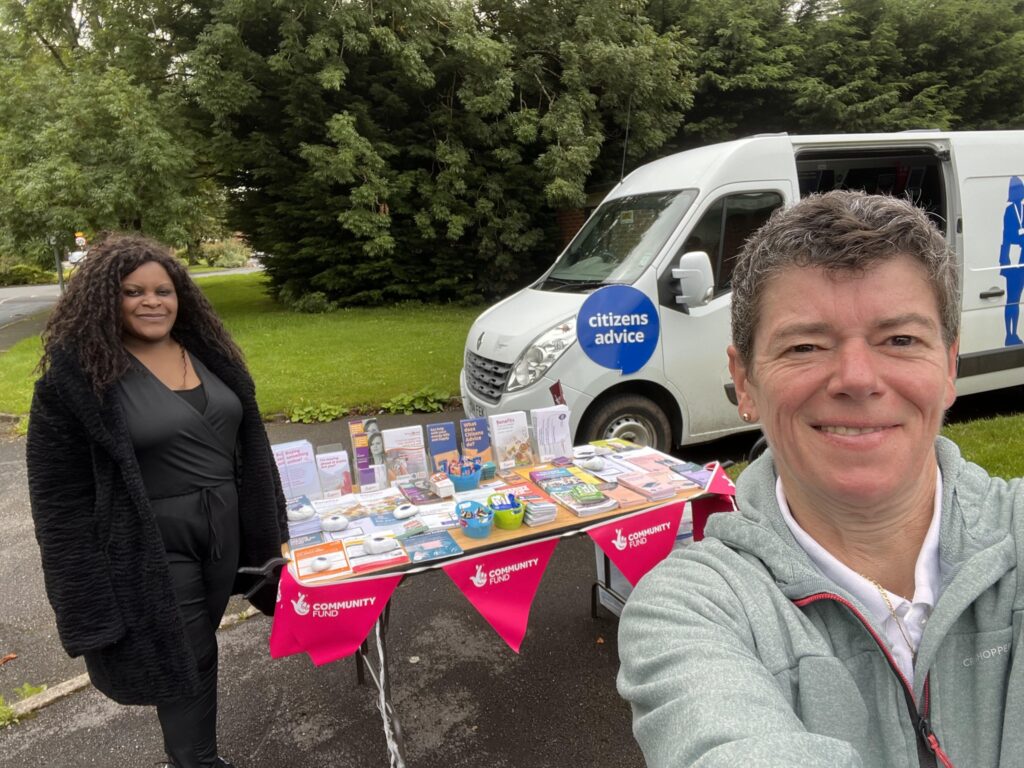 Leyburn Market
Market Place
Leyburn
DL8 5BG
Monthly visits
Third Friday of each month: 10.00 am – 12.00 pm
Middleham Village
Outside Sundial House
Middleham
Leyburn
DL8 4QG
Monthly visits
Fourth Thursday of each month: 10.00 am – 12.00 pm
Reeth Market
Market Square
Reeth
DL11 6SZ
Monthly visits
Second Friday of each month: 10.00 am – 12.00 pm
Cuppa Connect Catterick Garrison
Community Hub
Loos Road
Scotton
Catterick Garrison
DL9 4SP
Planned visits
Wednesday 6th December: 2.00pm – 4.00pm
Wednesday 6th March: 2.00pm – 4.00pm
Cuppa Connect Colburn
Colburn Village Hall
Colburn Lane
Catterick Garrison
DL9 4LZ
Planned visits
Tuesday 6th February: 9.30 am – 11.30 am
Cuppa Connect Hawes
The Market House
Market Place
Hawes
DL8 3QX
Planned visits
Monday 4th December : 1.00pm – 3.00pm
Cuppa Connect Leyburn
Leyburn Arts & Community Centre
The Old School House
Richmond Road
Leyburn
DL8 5DL
Planned visits
Friday 8th December : 10.00 am – 12.00 pm
Cuppa Connect Richmond
Richmond Town Hall
Market Place
Richmond
DL10 4QL
Planned visits
Wednesday 10th January: 2.00 pm – 4.00 pm