This year might feel more difficult than previous years but don't feel alone. There's support available through the holidays and into the new year.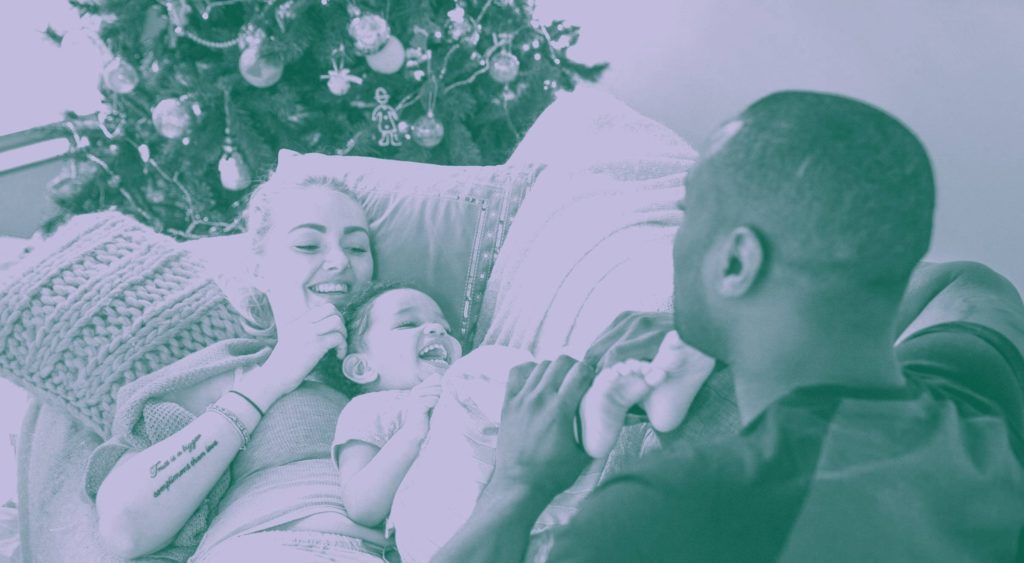 Here's 12 useful things to know…
1. How to get help from a foodbank
If you're struggling to afford food, you might be able to help from a food bank. In North Yorkshire there are some Trussell Trust food banks and others are independent. Contact us for a referral to all North Yorkshire food banks. For some food banks other local community organisations like a school, the Jobcentre, local authority or doctors can also issue vouchers. Food bank opening times will vary over Christmas and some may be able to link you to where a community Christmas dinner is available in your local area.
2. What to do if you're finding things hard
Sometimes things can feel worse this time of year. You may be feeling like you aren't enjoying the things you usually do and you may be worried about friends and family or other things happening in the world. You're not alone.
You can call Samaritans any time, day or night on 116 123.
3. If you or someone you know needs emergency housing
If you're worried about becoming homeless contact Shelter. Their advice explains how to get help from the council if you're homeless now or worried you could be homeless in the next 2 months.
If you're worried about someone you've seen sleeping rough, you can connect them with local services that can support them through StreetLink.
If you're at risk of sleeping rough, you could get a place to stay in a hostel, night shelter, refuge or bed and breakfast if you're homeless.
4. If you're struggling to pay your bills
With the cost of living rising you might be struggling to afford your bills. But don't feel alone, we can help. Check what help you can get from your local council and make sure you're getting all the benefits you're entitled to.
You should also contact the organisations that you owe money. They might agree to help by doing things like reducing your payments or giving you more time to pay.
5. Topping up your prepayment meter
If you need to top up your meter, make sure you check opening times for your top up point as most shops and Post Offices will close on Christmas Day and bank holidays.
If you can't afford to top up your meter you can get temporary credit. Your supplier might add this to your meter automatically when you run out of credit, or you might have to contact them and ask. You can check your supplier's website to find out how to get temporary credit.
6. Getting help with the cost of living
If you don't have enough money to live on, you might be able to get help to afford essentials like bills and food. This includes the Household Support Fund and cost of living payments. You should check if you can claim benefits — you might be able to do this even if you have a job.
North Yorkshire County council has collated information on a variety of support schemes and organisations in North Yorkshire which may be able to help or advise if you are struggling to pay for essentials. This information includes specific support for your district of North Yorkshire.
7. If your child gets free school meals
If your child is eligible for free school meals, they'll also qualify for the Holiday Activity and Food Programme (HAF). You have to apply before each holiday. Contact your local council to find out how to apply. Some cafes, and shops like Asda and Tesco cafes, are also offering cheap or free meals for children over the school holidays.
Details of additional support for children and families in North Yorkshire can be found on the North Yorkshire County council website.
8. What to do if you're worried about gambling
Gambling can feel a quick fix when feeling the financial pressures this time of year can bring. Whether you're looking for support for yourself, a friend or a family member, GamCare can help. If you're looking for treatment, advice, or you just want to talk to someone about gambling, Be Gamble Aware provides support and advice.
9. If something you've ordered hasn't arrived
If you bought something to be delivered, it's the seller's responsibility to make sure it gets to you. If the seller used a courier, they should chase the courier to find out what's happened to your order. If the seller claims they've delivered it or don't know where it is, you can ask for a redelivery and you could get a refund in some circumstances.
Be aware that there are postal strikes happening over the festive period which may delay parcels.
10. Check if you have to work on bank holidays
It's up to your employer to decide whether or not you have to work on bank holidays. If your place of work is closed on bank holidays, your employer can make you take them as part of your annual leave entitlement. Some employers might give you bank holidays off and pay you for them on top of your annual leave entitlement. This will be outlined in your contract.
11. If you're thinking about borrowing money
We know Christmas can be expensive and it can be tempting to borrow money to cover costs. But before you do this, it's important to make sure you will be able to keep up the repayments. Citizens Advice can help you know how to borrow sensibly and avoid some of the pitfalls of borrowing which can lead to problems with debt.
12. How to work out your budget
January is a good time to start budgeting. The Citizens Advice budgeting tool can help you understand what you're earning and spending, and where you might be able to cut costs. You might get paid from work or benefits on a different day in December so remember to adjust your budget so you have enough money to cover all your expenses. If you think you'll struggle to cover costs, make sure to check you're getting all the help and benefits you're entitled to.
Getting help from Citizens Advice North Yorkshire
No matter who you are or what your situation is, we're here to help you. Our opening hours are different over the Christmas period but our Self-help page has lots of advice and is available 24 hours a day, 365 days of the year.
If you are in need of urgent help during this time, including if you have no heating or hot water, we have a limited emergency service available on our freephone Adviceline from Wednesday 28th to Friday 30th December, and Tuesday 3rd January from 10.00 am to 2.00 pm
Other useful contact information